>

Large Friendship Board #2012 2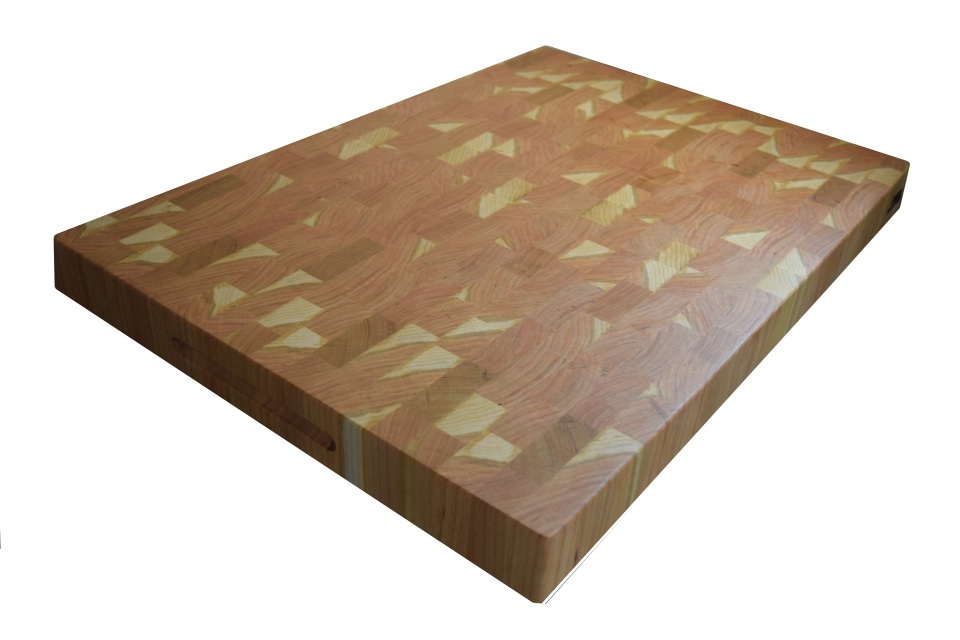 Large Friendship Board #2012 2
SKU:
259.95
295.95
$259.95 - $295.95
Unavailable
Handcrafted from the highest grade solid cherry hardwood
End grain layout doesn't dull expensive knife blades & self heals from cutting use
Titebond III Glue
22"x16"x2"
Finger Grips applied to side for easy lifting
Multiple coats of FDA grade mineral oil applied, then buffed with a moisture resistant bees wax top coat finish

FREE SHIPPNG to anywhere in the U.S. (Excluding Alaska & Hawaii)

More about the board Being a smaller family business we pay close attention to the little details that make our work unique and our boards at a high quality control. Intricate staggered block layout to achieve the strongest wood joints possible. Clamping and wood preparation technique from years of experience allows for some of the tightest glue ups available on the market.
5stage sanding process makes for a smooth as butter feel

Weather your a professional chef or a avid home cook this is a must have tool for the kitchen. Keep your knife blades sharp with this end grain constructed board. The wood configuration allows the blade to cut between the wood fibers not across and when the knife is lifted the fibers return to the original form. This design allows for a board that will outlast generations of users.

History & Info of the Tree hardwoods used in this board-


Cherry- Like all fruit trees, cherry belongs to the rose family. American Colonists used the cherry tree for its fruit, medicinal properties and home furnishings. They mixed cherry juice with rum to create Cherry Bounce, a bitter but highly favored cordial. The bark was used in the production of drugs to treat bronchitis, and cherry stalks were used to make tonics.
Early printmakers used cherry for their engraving blocks.
Grows Eastern U.S., principally Northern and Lake states. The average tree is 60 to 70 feet in height.
The heartwood of cherry varies from rich red to reddish brown and will darken with age and on exposure to light. In contrast, the sapwood is creamy white. The wood has a fine uniform, straight grain, satiny, smooth texture, and may naturally contain brown pith flecks and small gum pockets.
The plantings of cherry trees originated in 1912 as a gift of friendship (Thus why we called this board the Friendship Board ) to the People of the United States from the People of Japan. In Japan, the flowering cherry tree, or "Sakura," is an exalted flowering plant. The beauty of the cherry blossom is a potent symbol equated with the evanescence of human life and epitomizes the transformation of Japanese culture throughout the ages.

---