>

Mix Your Hardwoods Edge Grain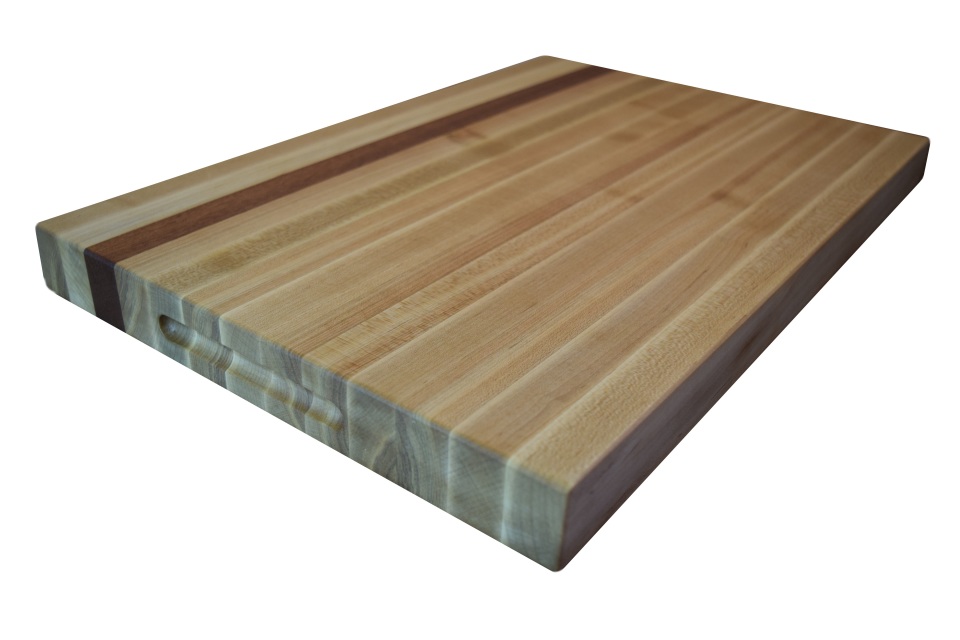 Mix Your Hardwoods Edge Grain
SKU:
109.95
128.95
$109.95 - $128.95
Unavailable
Handcrafted from the highest grade solid Hardwoods
Edge grain design
18"x12"x1.5"
Finger Grips applied to side for easy lifting
Multiple coats of FDA grade mineral oil applied, then buffed with a moisture resistant bees wax top coat finish
Need to add feet, engraving, or a juice groove contact us and we'll be glad to help.
jonescuttingboards@gmail.com
FREE SHIPPNG to anywhere in the U.S. (
Excluding Alaska & Hawaii)
Cutting Boards Made To Last Being a smaller family business we pay close attention to the little details that make our work unique and our boards at a high quality control. Intricate staggered block layout to achieve the strongest wood joints possible. Clamping and wood preparation technique from years of experience allows for some of the tightest glue ups available on the market.
5stage sanding process makes for a smooth as butter feel

Weather your a professional chef or a avid home cook this is a must have tool for the kitchen. Keep your knife blades sharp with this end grain constructed board. The wood configuration allows the blade to cut between the wood fibers not across and when the knife is lifted the fibers return to the original form. This design allows for a board that will outlast generations of users.