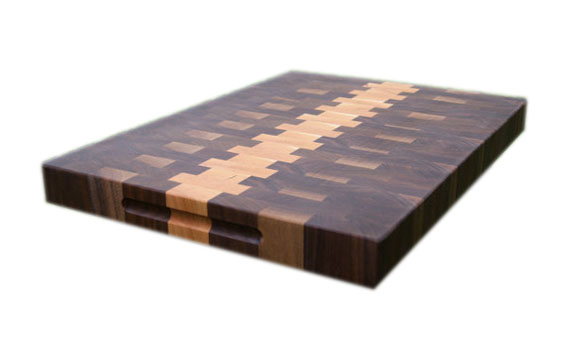 Fusion Board #2005
SKU:
149.95
185.95
$149.95 - $185.95
Unavailable
Handcrafted from the highest grade solid black walnut & cherry hardwoods
End grain layout doesn't dull expensive knife blades & self heals from cutting use
Titebond III Glue
18"x12"x1.5"
Finger Grips applied to side for easy lifting
Multiple coats of FDA grade mineral oil applied, then buffed with a moisture resistant bees wax top coat finish

FREE SHIPPNG to anywhere in the U.S. (Excluding Alaska & Hawaii)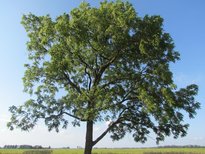 More about the board Being a smaller family business we pay close attention to the little details that make our work unique and our boards at a high quality control. Intricate staggered block layout to achieve the strongest wood joints possible. Clamping and wood preparation technique from years of experience allows for some of the tightest glue ups available on the market.
5stage sanding process makes for a smooth as butter feel

Weather your a professional chef or a avid home cook this is a must have tool for the kitchen. Keep your knife blades sharp with this end grain constructed board. The wood configuration allows the blade to cut between the wood fibers not across and when the knife is lifted the fibers return to the original form. This design allows for a board that will outlast generations of users.

History & Info of the Tree hardwoods used in this board-

Walnut- The Royal Nut Tree
Walnut trees have a rich history dating back thousands of years. Walnuts from the tree are the oldest tree food known to man, dating back to 7000 B.C. The Romans called walnuts Juglans regia, "Jupiter's royal acorn." Early history indicates that English walnuts came from ancient Persia, where they were reserved for royalty. Thus, the walnut is often known as the "Persian Walnut." Walnuts were traded along the Silk Road route between Asia and the Middle East. Caravans carried walnuts to far off lands and eventually through sea trade, spreading the popularity of the walnut around the world. English merchant marines transported the product for trade to ports around the world and they became known as "English Walnuts." England, in fact, never grew walnuts commercially. The outer shell provided a natural protective layer helping to maintain the quality of the nut. Today the nut trade continues to be a well-established, ordered, and structured business, and the California walnut is well known as the top quality walnut for the world. Walnuts symbolized fertility and were strewn at weddings. Just the opposite, in Romania, brides who wished to delay childbearing placed into the bodice of their wedding dresses one walnut for each year they hoped to wait.
Throughout Eastern U.S., but principal commercial region is the Central states. Average tree height of 100 to 150 feet.
The sapwood of walnut is creamy white, while the heartwood is light brown to dark chocolate brown, occasionally with a purplish cast and darker streaks. The wood develops a rich patina that grows more lustrous with age. Walnut is usually supplied steamed, to darken sapwood. The wood is generally straight-grained, but sometimes with wavy or curly grain that produces an attractive and decorative figure. This species produces a greater variety of figure types than any other.
---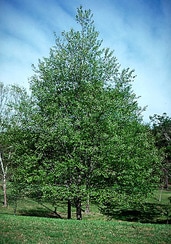 Cherry-
Like all fruit trees, cherry belongs to the rose family. American Colonists used the cherry tree for its fruit, medicinal properties and home furnishings. They mixed cherry juice with rum to create Cherry Bounce, a bitter but highly favored cordial. The bark was used in the production of drugs to treat bronchitis, and cherry stalks were used to make tonics.
Early printmakers used cherry for their engraving blocks.
Grows Eastern U.S., principally Northern and Lake states. The average tree is 60 to 70 feet in height.
The heartwood of cherry varies from rich red to reddish brown and will darken with age and on exposure to light. In contrast, the sapwood is creamy white. The wood has a fine uniform, straight grain, satiny, smooth texture, and may naturally contain brown pith flecks and small gum pockets.

---