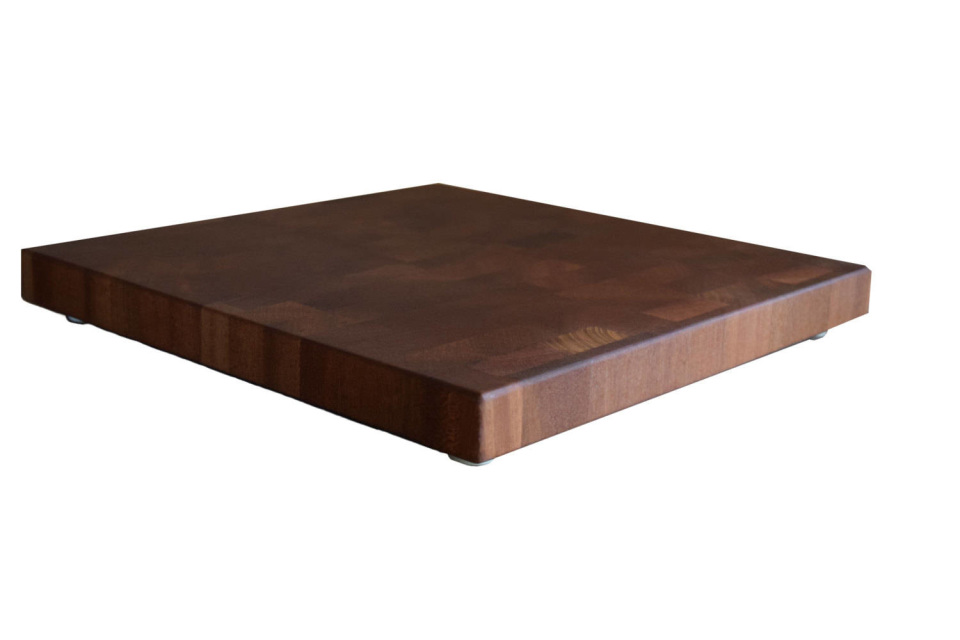 Wood Cutting Board 18 x18 End Grain African Mahogany
SKU:
African Mahogany End Grain Butcher Block-

African Mahogany hardwood is one of the best hardwoods for cutting board use. With moisture resistance and tightly packed wood grains. The color is all natural no stains are used on our boards.

Perfect size for most all kitchen needs. 18"x18"x1.5"

Non marking rubber feet

Treated with 100% food safe Mineral Oil

Maintenance instructions included





A little about JonesCuttingBoards-

Family Business We feel extremely fortunate to be able to work together as a family. My wife and I couldn't get any closer to home since our shop is on our property! This allows us to spend as much irreplaceable time with our children as possible. Other shop/family members live within 10 min of our shop making it very convenient. Though its not just the matter of being close to work but of how close of a connection there is in the shop. I like to think our little business runs like a engine, needing various sources and components to operate. That's where our family comes together to make our shop run and operate. Good communication and a close relationship that goes deeper then the work environment is key to keeping JonesCuttingBoards in motion. Our work is our product, it has our name on it. It's not the same feeling as working for a company that your just a number in and barely make it through the day to get a paycheck. We have pride in our work and are driven to put 100% out everyday. All this in hopes to make it the best success as possible for us and our children.